The Green Dog
Written by Suzanne Fisher
Reviewed by Sarah G. (age 8)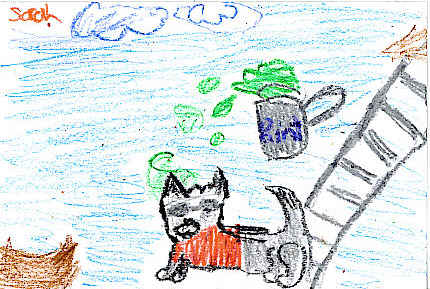 The Green Dog is about a little girl who really wants a dog. Her parents are strict and say no. One day, while the little girl is on a car ride, she finds a dog. Her dad drives off but her dream dog finds them again!
I think it's a great book for dog lovers because many dog lovers have experienced many fun times with dogs. The girl and dog go on walks in the forest and catch frogs. Everybody can connect with the caring feelings of the little girl in the book because the author uses such descriptive words.
Girls who love and want dogs will connect with this book. The little girl dreamed of a dog all her life and even named him Jeff. Finally, when she finds him in the road, her dreams come true. This book can teach a lesson about responsibility to kids all over the world as the little girl learns to take care of her new dog, Jeff.