M&M and the Big Bag
Written by Pat Ross
Illustrated by Marylin Hafner
Reviewed by Nikki S. (age 7)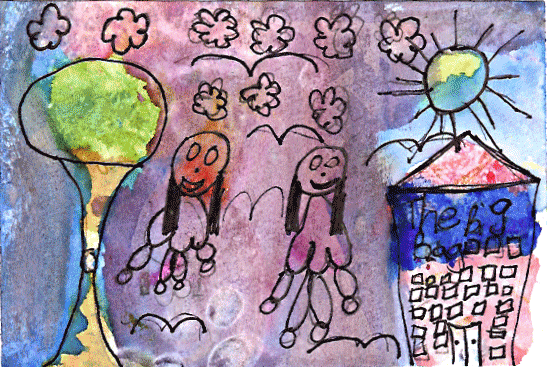 M and M are two best friends. Their real names are Mandy and Mimi. One day Mandy's mom gave her a grocery list. They were so excited because they got to go to the store without an adult. The store was called the Big Bag. They brought Mandy's dog with them, but the only problem was that there were no dogs allowed! So they tied his leash to the pole. When they got inside the store, Mandy didn't have the list. So what do you think they did? They bought popcorn, orange soda, cereal, peanut butter plain, peanut butter crunchy, chocolate ice-cream, paper cups, tooth brushes and grape bubble gum. They only have a 5 dollar bill. Will they ever get to go there alone again? Will they have to work there forever! Will their moms ever let them see each other again? Read this book to find out!
I'm reading M and M and the Big Bag. My favorite part was when M and M lost the list. I like this part because it was very funny. M and M were looking in all the wrong places and the list was outside the whole time! This part reminded me of when my mom lost the list in the supermarket and it was in her hand the whole time, and she was looking in her purse the whole time!
I recommend M and M to only certain people. You would like this book if you have a best friend that you love or someone special in your life that you like to do activities with. This book can bring back a lot of special memories in your life.