Fluffy Goes to School
Written by Kate McMullan
Illustrated by Mavis Smith
Reviewed by Adam C. (age 7)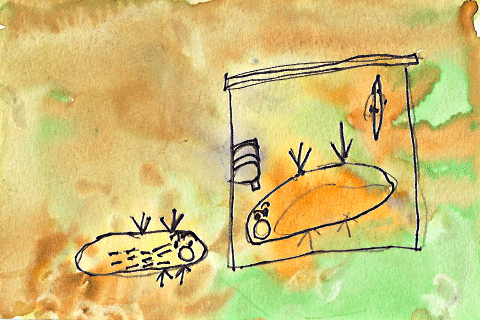 Did you ever read a story about a silly animal? Then you should read Fluffy. It's a great book. First Ms. Day named the guinea pig Fluffy. Then Emma and Jasmine (two students in the class) put baby clothes on Fluffy. He was so embarrassed that Fluffy lied to Duke (another class pet) and said he was a spy. Will Fluffy wear his baby clothes forever? To find out you will have to read the story.
I like "Fluffy Goes to School" because I thought it was funny. My favorite part was when Emma and Jasmine put baby clothes on Fluffy, that made me laugh. Fluffy was embarrassed when the girls put clothes on him. He was embarrassed because Fluffy thinks he's strong and brave. Strong and brave people don't wear girly clothes! It reminded me of when I had a dog named Cinny. I put a cup on his head and nose. And I think my dog was embarrassed. I also thought the pictures were funny and they helped me understand the book.
Do you want to read a story about a really funny pet? Then you should read Fluffy! He's a guinea pig but he's so silly. I recommend this book to people who like pets and guinea pigs. Also if you like funny books, you will like Fluffy.