Cyclops Doesn't Rollerskate
Written by Debbie Dadey
Illustrated by Martha Jones
Reviewed by Erica C. (age 10)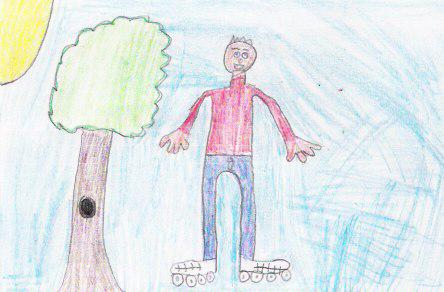 One day there was a boy named Eddie and he jumped out of a tree. Then Eddie broke off one of the twigs. He landed within inches of his three friends. After Eddie picked up the twig he held it like a sword. In the end the kids don't know what to think. They figure out Dr. Polly might be a Cyclops.
I like this book because it is a wonderful book that you will love to read. It is not like anything in my life because a Cyclops doesn't go to my school. There is something unique about this book because the story is about Cyclops. This book is not like one I have ever read because it has Cyclops and monsters in it.
I recommend this book because it is a great book and I know you will love it. Anyone who likes strange characters would like to read this book. A lot of the story will interest the readers because it has a mystery in it.