Melodie the Music Fairy
Written by Daisy Meadows
Illustrated by Georgie Ripper
Reviewed by Marina P. (age 6)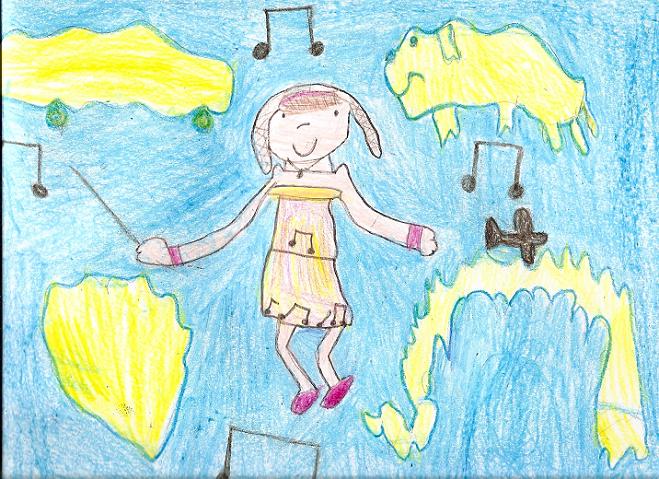 This book is about two girls and a fairy and a goblin in a piano. The piano was playing by itself because the goblin was inside. The girls make him stop by playing the cymbals above his head because he had stolen the fairy´s magic music bag. He had stolen the bag for a party at his master´s ice castle. His master is called Jack Frost. The fairy needed this bag for the 1000th jubilee, a type of fairy party. In this story there is a boom box that breaks and the fairy makes the instruments play by themselves. Rachel ask the fairy to play them for Kirsty´s dance teacher.
My favorite part of the story is when Melodie makes the instruments play by themselves because I like music but most of all I like magic! Rachel reminds me of myself because she is blond and she thinks that she is beautiful! This story has a message. It is about teamwork and friendship.
I recommend this book to anyone who likes magic. I don't recommend this book to children under four because the goblin is a little bit scary. If you like a book with a good message this is a book for you!