Amelia Bedelia and the Baby
Written by Peggy Parish
Illustrated by Lynn Sweat
Reviewed by Austin M. (age 7)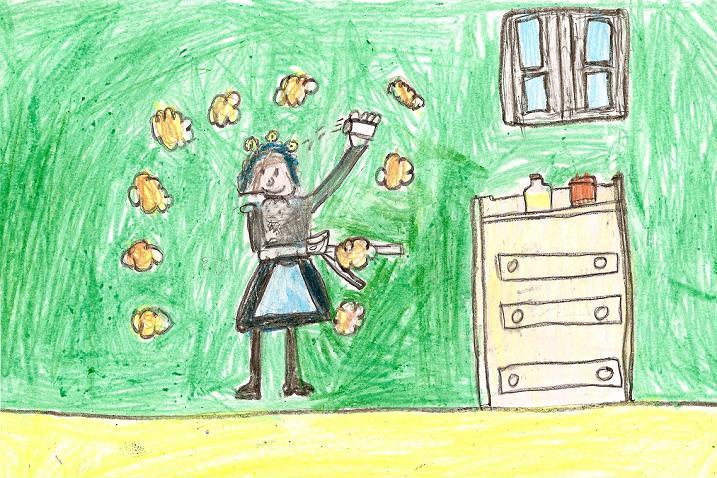 In the story Amelia Bedelia has to take care of a baby. Amelia doesn't know how to take care of a baby. She doesn't know what a baby bottle is. She thinks the bottle will break. She thinks that baby food is little food. The story is full of funny stuff that she does. She has a list that helps her babysit.
I liked this book because Amelia Bedelia is always crazy and funny and the book makes me laugh a lot. My favorite part of the story is when she puts baby powder on herself because it was funny and made her smell good! When she made the baby food, she makes baby hamburgers, baby potatoes and sliced baby tomatoes, it made me feel hungry because I like hamburgers!
I recommend this book to readers who like funny stories. Amelia hasn't babysat before and, doesn't really know how to but the baby likes her anyway. If you are interested in taking care of babies, this might be the book for you!