The Clown of God
Written by Tomie dePaola
Illustrated by Tomie dePaola
Reviewed by Logan B. (age 10)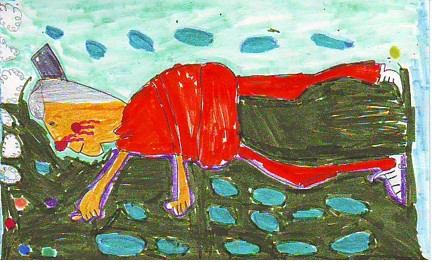 There once was a boy named Giovanni, he had no Mom or Dad. Every day he begged for bread, every day he would juggle for food. Then he met a guy named Maestro who gives him a suit to juggle in. Then the man gets old, and he's thrown out of his town. He goes by a building with a frowning statue of a child. Then Giovanni does something special. If you want to know what, you'll have to read the book.
I really liked this book. It made me feel a lot of emotions, everything from happy to sad. My favorite part of the book was when Giovanni juggled for his very last time. It really made me feel sorrow. Giovanni was definitely my favorite character. He is a very nice boy, and someone I know I'd be friends with if I knew him in real life. The illustrations in this book are perfect and really add to the story. I liked this book so much I read it three times.
It's a good book for all ages, and especially for people who like to juggle. I really like the way the author makes you feel melancholy when you read it. Check it out, you'll like it.