The Curse of King Tut's Mummy
Written by Kathleen Zoehfeld
Illustrated by Jim Nelson
Reviewed by Andre' P. (age 10)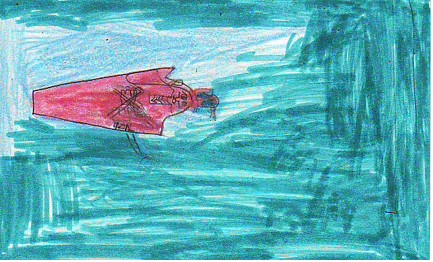 Have you read The Curse of King Tut's Mummy? Well if you haven't, the book is about a young man who's named Samuel Carter. He discovered King Tut's mummy. He figured out the Egyptian mummy had a curse on it from an evil and mysterious pharaoh.
My favorite part was when the snake swore he would kill the man, and the man screamed like a little girl. It was very funny. This book is special because you can learn a lot about Egypt. I even learned about sandstorms. I felt like I was learning a lot about Egyptology. I know more about how Egypt was formed after reading this book. My favorite character was the Egyptologist, Samuel Carter, I learned a lot from his adventures.
This is the perfect book to read if you want to learn about Egypt. The author really helps you to visualize what Egypt looks like. I highly recommend this book to students in grades 2nd – 8th. It's full of action, excitement, and you can also learn some things about Egypt by reading it.