Cinder Edna
Written by Ellen Jackson
Illustrated by Kevin O'Malley
Reviewed by Casondra S. (age 10)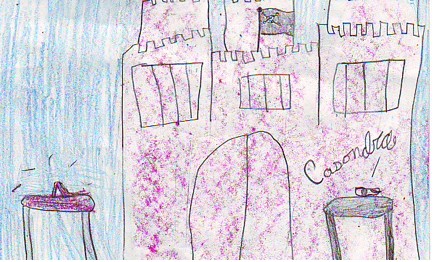 Have you ever read the book called Cinder Edna? I have, and it was awesome! If you have ever read the book "Cinderella," you will recognize her in this book too! The book is about two princesses, Cinderella and Cinder Edna. They, along with the other ladies all around the kingdom, were invited to a ball. The story takes place outside, in a house, and at a castle. If you want to know what happens at the ball, you have to read this book.
My favorite part of the book was when Cinderella found her true love. The illustrations were great. They were so colorful. My favorite character was Cinderella. She was so fancy and cute in the pictures. I really felt excited as I read this book, it was fun to read. I admire this book, because the author really made it funny. It made me feel really, really cheerful. It was really excellent, because fairy tales aren't usually like this one. If you read it, you'll see what I mean. I can relate to Cinderella because my daddy calls me princess, and Cinderella is a princess too.
I recommend this book to people who like weird fairy tales. This book was really a good comedy. It was very funny. If you like funny books, you should definitely read this one.