Wolf at The Window
Written by Ben M. Baglio
Illustrated by Ann Baum
Reviewed by Elliot (age 10)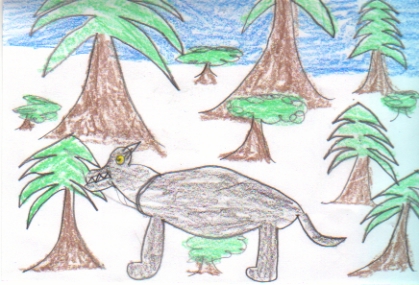 Wolf at the Window is a book about a girl named Mandy and her friend, James. Mandy's parents are going to Scotland for a party and Mandy and James get to go along. One night, Mandy thinks she sees a wolf at the window. But when they go outside, there are no tracks. Later on, Mandy and James find out the Wildlife Park has two baby wolves. Knowing Mandy, she'll want to see them. When she does see them, she really likes them. But then Mandy and James find out that some of the farmers want to kill the wolves because they think they'll kill their cattle. Will Mandy and James be able to save the wolves? Well, if you want to find out, you'll have to read it yourself.
I think this book is a very good book. I liked it because is about animals and I like animals a lot. My favorite part of the book is when Mandy and James save the baby wolves because I didn't want them to get hurt. Mandy reminds me of myself because we both like animals. She also reminds me of myself because she helps her father and I help my dad. This book is like many others by Ben M. Baglio because most of the books he writes are about animals.
I think you should read this book because it is a very good book that will keep you on the edge of your seat. You should read this book if you like animals. I recommend that third graders and up could read this book. It is a pretty easy book to read.