Girls Don't Have Cooties
Written by Nancy Krulik
Illustrated by John Wendy
Reviewed by Charlotte M. (age 7)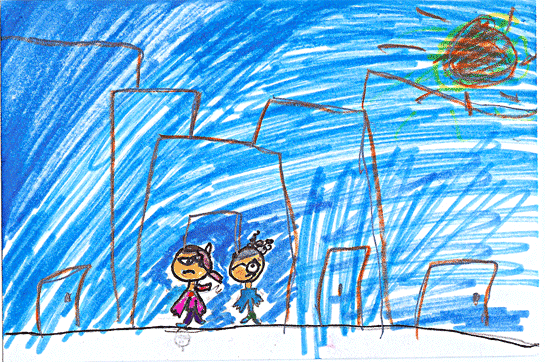 In Girls Don't Have Cooties, two best friends get into a big fight because a girl named Katie tells a boy named Jeremy about an all–girl sleep over party. The boys say cooties are real. The girls try to tell the boys cooties are not real. Then the girls trick the boys into thinking something scary is around them but it's really just a mean joke, "the walls" are around us, Suzanne said. If you want to find out about "the walls" you will have to read this book!
I was reading Katie Kazoo Switcheroo: Girls Don't Have Cooties. I loved this book because two best friends get into a big fight because someone tells the boys about an all-girl sleepover party. The boys tell Katie a wrong secret language, on-purpose. They make Katie say silly things like "awatasi lee goo, siam." And I know how Katie feels - she feels bad! And I mean, BAD. She feels horrible, but at the end of the book, they become friends again. This is my favorite part because when Katie notices her dog is gone, Katie and Jeremy have to work together to find him and then everything is good again. This reminds me of when me and my friend Julie just met. At first we didn't want to be friends, but when we got to know each other we became friends.
I recommend this book to anyone who likes friendship books, fiction books, and changing books, and magic books, and CRAZY books. Watch out for that crazy stuff I told you about. So I hope you like that kind of book.