Ms. Coco Is Loco! (My Weird School Series #16)
Written by Dan Gutman
Illustrated by Jim Paillot
Reviewed by Justo Z. (age 7)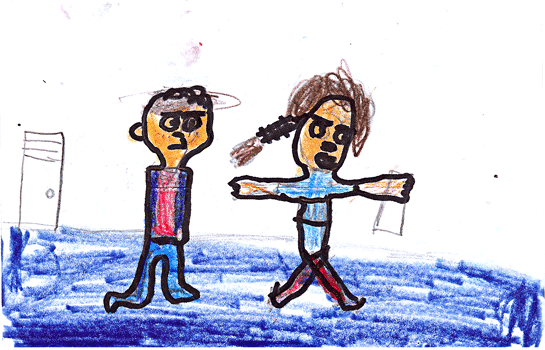 A.J. thinks he knows everything, but he doesn't. A.J. is this boy that hates everything. He doesn't like Andrea, this annoying girl. She thinks she knows everything. Ms. Coco is a silly poetry teacher that talks in poetry and thinks about poetry all the time. She wants boys to be better because they are mean and they should be nicer to each other. So Ms. Patty called A.J. and Andrea to Ms. Coco's room. Ms. Patty was a Halloween teacher. She teaches kids to be scary. Okay, so this teacher Ms. Coco likes poetry, wow ! Andrea said, "Do you like boys?" and Ms. Coco said," Yes!" and Andrea said, "Aren't they so rude to the girls?" And they sang a mean song about boys.
I like the book Ms. Coco is Loco because it was a silly book. My favorite part of the book is when Ms. Coco cries when A.J. writes a sad poem. A.J. thinks it is just a dumb poem and not sad. But Ms. Coco thinks it is a very sad poem. So A.J. thinks she was crying for no reason. It was just a poem. Andrea was mad because it was a good poem. Andrea couldn't believe that his poem was so good because it was his first poem he made. Another funny part is when Ms. Coco cries because the sun rises. The kids were laughing at Ms. Coco because she cried about everything. Ms. Coco is being a crybaby. Ms. Coco is a very interesting character. She is because she cries over things that normal people dont cry about. I really like this book because it is funny and can cheer you up if you're sad. It will make you laugh when Ms. Coco talks in poetry and cries about everything.
Anyone would like this book because it is a good book. It is a funny book and it's silly and sometimes crazy. After you read this book, will you think Ms. Coco is Loco? You will just have to read it and find out.