Ferdinand
Written by Munro Leaf
Illustrated by Robert Lawson
Reviewed by Chloe B. (age 8)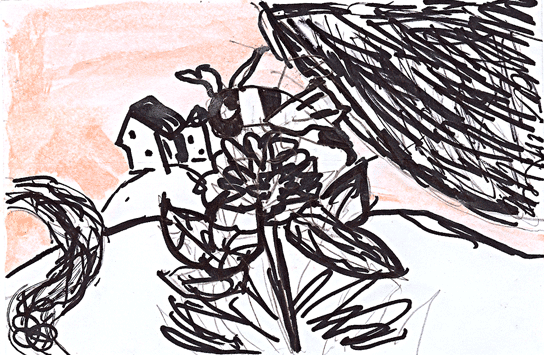 In "Ferdinand", Ferdinand lives in Spain. Ferdinand is a calm and peaceful bull. Ferdinand loves to sit in cool grass and smell the flowers. Ferdinand does not like to fight with the other bulls. This book was written after World War I. People were trying to be peaceful and calm because it was after a war and things must have been hard back then. Ferdinand was written to tell people to be calm. One day Ferdinand sat on a bee and I am pretty sure you know what the bee did and how the bee felt well…you'll have to read it to find out more. In this book the pictures are not like the ones today and are a bit different.
I think you will love "Ferdinand" because it's a funny book. Ferdinand is nothing like the other bulls. The other bulls like to fight and butt their heads together but not Ferdinand. He likes to sit in the cool grass and smell the flowers. It reminds me of when my mom takes me to the park, and I lie in the cool grass and smell the flowers and daydream like Ferdinand. In "Ferdinand", my favorite part was when Ferdinand sat on a bee and the bee stung him. He started jumping around and butting his head and some guys who were there to choose a bull for a bullfighting match saw him and…well, you will just have to find out the rest by reading the book. OH YEAH! I forgot...I love the pictures too!!!!
I recommend "Ferdinand" to any family who loves a classic story. Ferdinand's a great book and I think you will love it especially the pictures!! But look closely… in the pictures you'll see there are some surprises - like the cork tree. I think all families should read this book so…WHAT ARE YOU WAITING FOR? Go to the library and get the BOOK! NOW!