No, David
Written by David Shannon
Illustrated by David Shannon
Reviewed by student in Spring - Group 1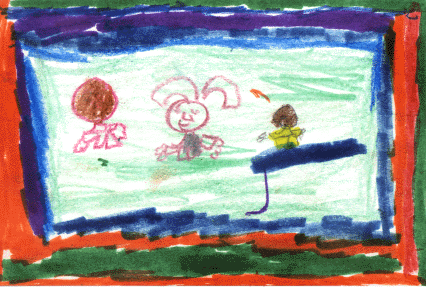 No David is about a boy that does things that he's not supposed to do at home. He climbs on the chair to get the cookie jar. He takes a bath, then he comes out of the bath, then he goes outside naked.
My favorite part is when he is naked in the street. David learns to behave at home. It reminds me of a boy who plays with me in the park.
Kids will like this book.