The Class Trip From the Black Lagoon
Written by Mike Thaler
Illustrated by Jared Lee
Reviewed by Kamala L. (age 9)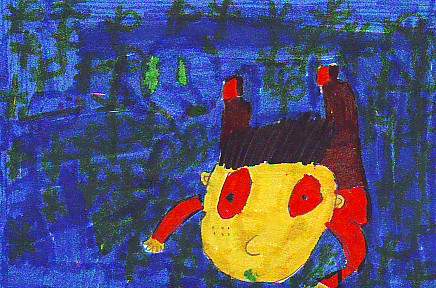 Do you like stories about crazy adventures? If so, then you will like The Class Trip from the Black Lagoon. In this crazy adventure, this kid starts his day by brushing his teeth with shoe polish. Then he gets on a bus with Mr. Fenderbender, the scary bus driver. The kid has dream about a field trip to the jungle where he has to swat at mosquitos as large as Count Dracula. One of his classmates falls into the lion's den. One girl ends up in a people-eating plant. All this happens and more in this crazy story about what could happen on a field trip.
My favorite part in this story was when Randy thinks the quick sand is a sandbox. This was funny because he started acting like a fool trying to get out. Bubie reminds me of myself because we both are very curious and sometimes end up in situations we shouldn't be in. Bubie changed in this story. In the beginning, he was very curious about everything and by the end he was satisfied with not knowing everything. I like reading the Black Lagoon stories because they think up silly things that kids sometimes think about. This story reminds me of myself because I always think something bad is going to happen.
I would recommend this book to all ages. Kids and grown-ups will enjoy it.