Zoom
Written by Istvan Banyal
Illustrated by Istvan Banyal
Reviewed by Nathaniel R. (age 11)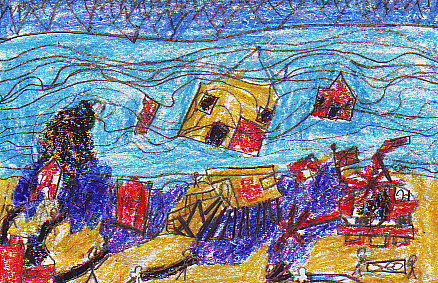 I like the book because it is like a comic book. My favorite character is the dad because he has a camera and I want a camera just like it too. The whole idea of taking a picture and focusing in tight and then backing up and revealing all of the details is great.
The story is about a boy and his dad and mom going to the beach and the dad has his camera and the boy asked for his dad's camera. The boy wants to use the camera to take pictures at the beach, just like dad.
I think it is a good book I think you should read it because it is a really good book. " I like this book because it is mysterious because the picture keeps developing". My favorite part was the final picture because it was all about the beach the whole time".
I would recommend this book to all ages of students because you don't have to read words to understand the book. The pictures tell the story and you can use your imagination to create a story.