The Mystery at the Alamo
Written by Gertrude Chandler Warner
Reviewed by Emma D. (age 8)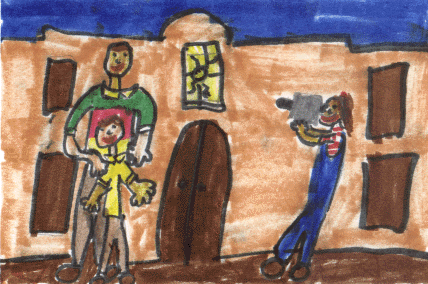 I chose "The Mystery at the Alamo" because I like mysteries and the front cover made it look like a good book.
The book is about 5 kids: Antonio, Henry, Jessie, Violet and Benny. Antonio lives in Texas and the others are on vacation in Texas. Texas is where the story takes place. The kids are going to be extras in a movie and then everything starts to go wrong. My favorite part is when Henry, Jessie, Violet and Benny go to Antonio's house to make cascarones. I also liked it when Antonio smashed his cascarone on Henry's head.
I liked this book because it was funny and interesting. I recommend this book because it is engrossing and it's a very good book.