More Spaghetti I Say!
Written by Rita Golden Gelman
Reviewed by Enrique L. (age 11)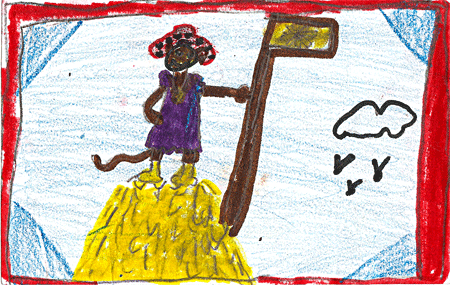 The book was about a monkey. The monkey had a friend that came to play with him. The monkey did not want to play because he wanted to eat spaghetti.
I thought this was a funny book. It was funny when the monkey skies on the spaghetti. My favorite part was when the monkey is sad because he ate too much. My favorite character is the friend monkey because he does not eat spaghetti. Also, my favorite illustration is when the monkey looks at a picture where he is on top of a spaghetti mountain.
I think everybody should read this book because it is funny. It is funny because the monkey loves spaghetti!