Dork in Disguise
Written by Andrew Clements
Reviewed by Laura M. (age 10)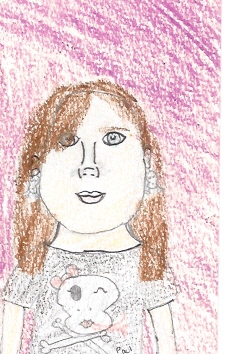 Dork in Disguise by Andrew Clements is a book about a sixth grader named Jerry Flack, who is a dork hoping to become cool. Jerry is the new kid in school and wants his new classmates to think he is awesome. Jerry is willing to do anything, even wear a disguise, to make people believe this. But will his disguise actually trick people into thinking he isn?t a nerd?
I thought that this was a pretty good book. There are funny, sad, and happy parts in it. My favorite part was at the end of the story when Brenda and Jerry were riding down the school hall on a hovercraft! That part was surprising to me- imagining if that really happened!
I recommend this book to anyone who likes to read. It is a book for all ages. It?s not too babyish or mature. It?s funny and serious, happy and sad. It?s a great book, and I would definitely recommend it.