Night at the Museum
Written by Leslie Goldman
Reviewed by Alexis L. (age 11)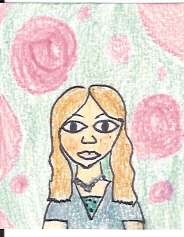 Night at the Museum by Leslie Goldman isn?t a difficult book. In fact, it?s very easy to read, and it?s also very easy to get into. It only has 139 pages. The story is about a man whose name is Larry Daley. He has a son named Nick and an ex-wife named Erica. Larry is a huge slob and his apartment is a mess. That?s probably why he can?t pay his bills on time, and why he just can?t seem to keep a job. Well, anyway, he finally gets a new job at the museum as the night guard. And unfortunately for Larry, everything at the museum comes to life at night! Just what he needs!
I think this story is great. I like it because it?s kind of like a mystery. The mystery is how Larry is going to handle his job at night in a museum that comes to life! It?s also very funny. My favorite part is when Larry takes his son, Nick, with him to his job, and nothing comes to life that night. Why? Because in the Egyptian temple,the piece that was stolen is the piece that made everything come to life! There are no sequels to this book right now, but if there is, I will be the first to read it!
I recommend this book to anyone, boys and girls, who loves comedy with a bit of mystery. Read this book if you have a good sense of humor!