Rules
Written by Cynthia Lord
Reviewed by Sarah D. (age 10)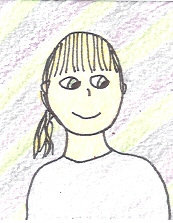 Rules by Cynthia Lord is about summer vacation for a girl named Catherine and her younger brother, David, who has autism. She goes to his occupational therapy and meets a new friend there, who is very different from her other friends. She also meets a new girl, who moves next door, who is her age. Catherine is excited, but the new girl, Kristi, is always hanging around with Ryan. Ryan is someone who teases David because of his autism, so Catherine does not like him at all. Catherine makes up rules for David so he will be like other kids. She doesn?t like the way people look at David because of his behavior, but he cannot help it.
I think Rules by Cynthia Lord was a very good book. It was a great story about a girl?s summer with her brother who has autism. I really like the story because it had a great theme, and the author really drew me into it. I think the author wrote this book because she has a son who has autism, and she knows what it?s like. She took her experiences and built a story about them to create a great book. What I think is unique about Cynthia Lord?s book is that she chose her own story. It wasn?t just another dragon book or something about wizards and spells. She made her own theme.
I would recommend Rules to ten to fourteen year-olds because in this book Catherine, the main character, is twelve years old, so children close to her age would enjoy it and relate to her! Also, I think readers would enjoy this book because it?s different and deals with real life issues, like autism.