Bone, Eyes Of The Storm
Written by Jeff Smith
Reviewed by Ryan V. (age 11)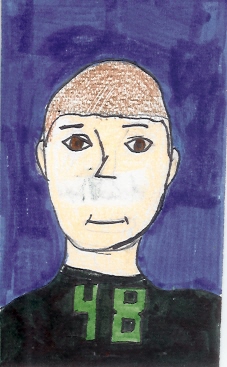 The book that I read was Bone Eyes of the Storm. The author of the story is Jeff Smith. This book was awesome because of all of the action and adventure that happened in this book.
Life in the valley isn?t getting any easier for the Bones and their newfound friends. Lucius, Smiley, and Phoney get attacked by the rat creatures and they barely make it back to Lucius Tavern. It doesn?t take long before Phoney is back to some of his old tricks. Fone Bone and Thorn are troubled by strange dreams and Grandma Ben?s reaction is stranger still. Will they leave the farm forever?
The book is exciting and has lots of adventure. It was very humorous when they were in the woods and they got attacked by the rat creatures. The Barrel Haven was also an interesting place to read about because there was a great contest to see who can sell more beers! The people that I liked the most were Smiley Bone, Phoney Bone, and Fone Bone because they were all so funny.
I recommend this book to students that like comic books and books that have a lot of adventure! It is an easy reading book and its fun to read.