Cam Jansen - The Mystery of the Monster Movie
Written by David A. Adler
Reviewed by Marguerite S. (age 9)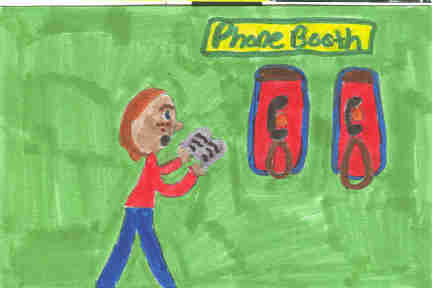 Cam Jansen is on the case again! Cam and her best friend Eric are ready to solve a new mystery. On a cold winter day Cam, Eric, and Cam's parents all go to the movies. Once they are seated, the movie starts. But all of a sudden, it stops! Eric and Cam begin to investigate. If you want to see what happens, read this book!
I like this book because it makes you wonder "Why did the movie stop?" The answer is surprising. My favorite part is when Cam takes a picture and says, "Click!" I think it's fun when she says what she took a picture of. Cam reminds me of some of my friends because they are adventurous like Cam.
I recommend this book to kids in first through fourth grade. This story will interest readers because the author has a great plot, characters, setting, and writing style. David. A. Adler makes all of these things come to life.