Bone, Out from Boneville
Written by Jeff Smith
Reviewed by Michael P (age 11)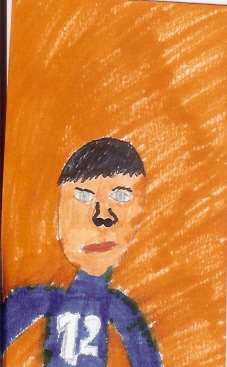 The book, Bone Out from Boneville is written by Jeff Smith. This book was exciting because you didn?t know what would happen next. I liked the book because its a comic strip and I like them a lot.
Three cousins, Fone Bone, Smiley Bone, and Phoney Bone get lost in the desert. One of them finds a map of a mountain range. A giant swarm of locusts goes towards them and they try to outrun them, but they fail. This part of the book was funny because Foney Bone swollows a mouthful of locusts.
Meanwhile, Fone Bone finds a cave to sleep in. Over night, rat creatures try to eat him. Luckily, a red dragon saves him. The next day Fone finds a girl named Thorn. He asks her about Boneville, but she doesn?t know anything about it. Read on to see if the characters ever make it home alive. You won't believe what happens!
I thought this was a really great book from a series. The reason for that, is that I like comic strips. If you like comics you will love this book too.
I recommend this book because it?s not that long and when you finish it you will want to read the next one. There?s nine in the series. So, you better start reading.