Clifford's First School Day
Written by Norman Bridwell
Reviewed by Julia N. (age 6) & Melinda Q. (age 7)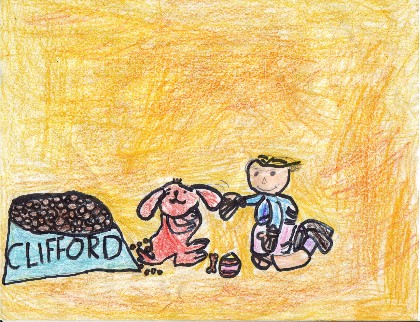 We picked this book because Clifford is so cute in the story.
The story is about a dog going to school. A girl named Emily took her pet dog to school. There were a lot of problems at school. Clifford was sliding on the slide and then he bumped into the sand castle. He couldn?t eat his dessert and he made a mess. Read the book to find out what else he did at school that day!
We liked this book so much. We liked it because it is funny and it is about dogs. We like dogs too. We liked the book because it has good details about what happens at school. We liked Clifford because he is really cute. He is funny in the story because he does crazy things. Our favorite part was when he ate his lunch and his dessert. He just could not eat it!
We recommend this book to kids who like dogs. Also, it was a little hard to read so maybe big kids will like it too.