The Foot Book
Written by Dr. Seuss
Reviewed by Baron T. (age 6) & Nicholas S. (age 7)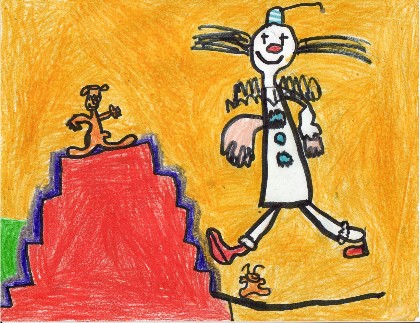 We picked this book because we knew it already. We liked this book already.
The book is all about feet. In the beginning, there are tall feet and low feet. Then we saw black feet and white feet. On every page, we saw different feet. All the feet look different and sound different.
We liked this book because it has a good pattern. It is a rhyme pattern. It makes us think and helps us read. We liked the pictures so much. We drew our favorite page because it is funny and crazy. There are a lot of colors. We liked all of the different feet, too. It makes us think of feet, feet, and more feet!
We think all the people in the whole wide world would really like this book because it is so silly and funny.