Brown Bear, Brown Bear, What Do You See?
Written by Bill Martin, Jr.
Illustrated by Eric Carle
Reviewed by Christy L. (age 6) & Se Yoon K. (age 7)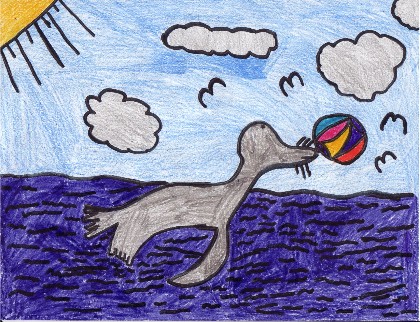 We chose this book because we liked the panda and the face on the cover.
The story is about wild animals. The wild animals live in a jungle. We saw the wild animals talking together. Many of the animals talk about what they saw. After an animal said what it saw, then on the next page, we would see what they saw too. It is a really good pattern.
We liked the sea lion because it was pretty. It was a cute sea lion because he had dots on him. The sea lion was beautiful when he was swimming. We also like the story because it repeats "What do you see?" We like this pattern because it makes it easy to read the book. Patterns are also fun to read.
We recommend this book to a kids who are a little bigger because it has very hard words. We think that people who really like animals would like this book.