Olivia
Written by Ian Falconer
Illustrated by Ian Falconer
Reviewed by Alyssa L. (age 6) & Emily L. (age 6)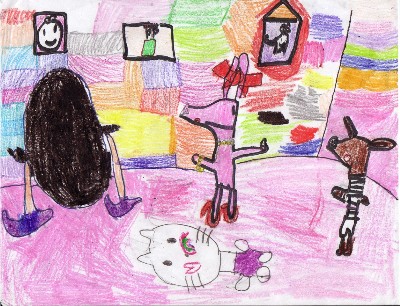 We picked this book because the pictures looked nice.
Our story is about a pig named Olivia. She does a lot of bad stuff. She puts on lipstick. She scares her brother. She always gets in trouble. Will she learn her lesson? Read the book to find out.
We liked the story because it is cool. We liked her brother Ian the best because he was cute. It is her little brother. The book made us think about when we get a timeout. We know that Olivia feels bad when she has a timeout. We have a favorite part. It is when Olivia was building a sandcastle because she was at the beach. We like the beach, too.
We recommend this book for First Graders because it does not have many simple words. We think Second Graders will like it too.