White Fang
Written by Niccolo Machiavelli
Illustrated by Jack London
Reviewed by Chantel W. (age 11)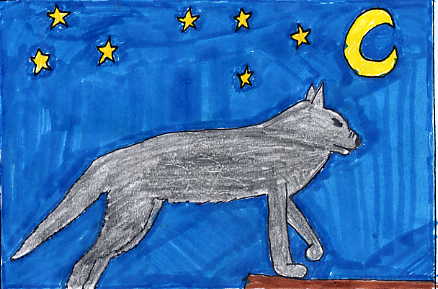 Do you like wolves, adventures, fierce fighting, and snow? Well then, this is a book for you! The book White Fang is written by the famous author Jack London. White Fang is about a wolf that travels in a sled with his master and he has serious obstacles during his adventure. White Fang is a smart vicious dog, and he knows when to fight and when to obey his own master. The only thing he is missing is love. He doesn't know the meaning of it, and doesn't know much about the outside world. As he gets along in his adventure, he gets smarter and more slick than any other dog. Also, he will find love for his master. White Fang learns that you always should do what your master says and respect him. You also shouldn't fight so viciously.
The author of White Fang is Jack London. Jack London is a very interesting author; he had so many hobbies in his life. He was a writer, a gold prospector, a rancher, and a sailor. He writes so interestingly that you'll feel like you're in the story! Jack London got his ideas by all the adventures he'd had. Jack London succeeded as an author by following a strict writing routine of one thousand words a day. He was able to produce a huge quantity of high quality work over a period of eighteen years.
I think the story is adventurous and filled with excitement. The characters in the book are really imaginative. The characters were really so filled with realistic personality that I felt like they were real. One of the characters is Gray Beaver; he treated White Fang in different ways. When White Fang is bad, he clubs him and when White Fang is good, he gets a treat. Jack London's style was intriguing to me; he wrote it in such a planned and careful way. My mind was just filled with adventure. This book reminded me of my dog playing around in the snow, except he's not a wolf. When this reminded me of my dog, I wished he was just like White Fang. I also wished that I had a wolf. It would have been so cool.
Others should read this book because it will blow your wolf filled mind out! This book is just the best book ever! It's filled with adventure, excitement, and fierce fighting!
Anyone in 5th to 8th grade should read this exciting book called White Fang by Jack London