The Shadow of the Stars
Written by T.A. Barron
Reviewed by Charles B. (age 12)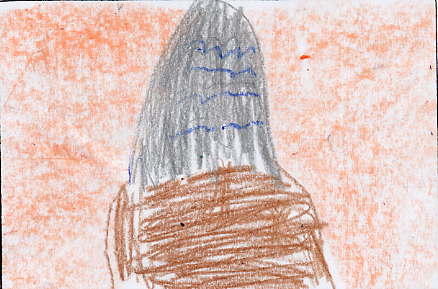 What would you do if you lived in a world of mystery that was in danger? Tamwyn, the grandson of the great wizard Merlin, has a vision of death caused by the menacing spirit Rhita Gawr, who wants to destroy Avalon. Tamwyn ventures to the trunk of the tree-like world that is Avalon. His eagleman brother, Scree, the playful hoolah Henni, and his faithful companion Batty Lad accompany him. Meanwhile, his friend Elli has to venture down to the roots of the great tree to help stop Rhita Gawr's servant, Kulwych.
My favorite character is Shim. He is a tiny giant who is very hard of hearing. He was also in the series The Lost Years of Merlin. He reminds me of my grandfather. Another one of my favorites is Henni, who is a hoolah ( a very hyperactive trickster species)who constantly plays pranks on Tamwyn. Henni reminds me of my friends. Also there is the constantly sarcastic sprite, Nuic; he can change colors at will. He constantly accompanies Elli. He reminds me of well - me. You know when you're crawling under something and you stand up and hit your head? How stupid you feel? Tamwyn always feels that way. He is a clever but clumsy human from Stoneroot. He reminds me of my dog in an odd way-a big stupid and clever oaf.
This book will teach you that if you have confidence in your friends and yourself, you can do almost anything. I think that T.A. Barron is an excellent writer who incorporates Celtic mythology into his story. This book will be very captivating to all fantasy lovers. I suggest this book for grades 4 and up.