A Corner of the Universe
Written by Ann M Martin
Reviewed by Meshia L. (age 12)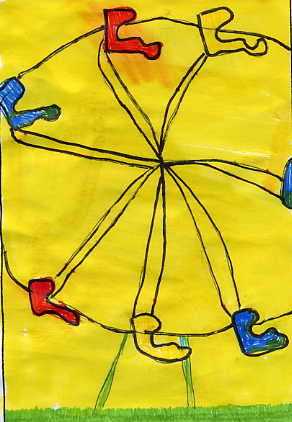 Have you ever wondered where your corner of the universe is? If you want to find out, then read this heart-wrenching, sad story called A Corner of the Universe by Ann M. Martin. This book is about an eleven-year-old girl named Hattie Owen. It is summer break and she has no friends and has nothing to do, as she lives in a very small town. A few weeks before she turns twelve, she is told that an uncle she never knew was coming to visit. Her uncle, Adam, had been in an institution for the mentally disabled and it was being closed down. She basically has to take care of him. Then her whole world turns around, and when she's happy, something bad happens. To find out more, you have to read this book. Trust me, you will love it.
The lesson that is to be learned from this book is that you shouldn't judge a book by its cover. I think the author wanted to make sure that this book would catch the reader's attention and that everyone would want to read it. Ann. M. Martin did a terrific job! There wasn't an illustrator, but I could still picture everything in the book in my mind because it was a great book.
A Corner of the Universe had a mixture of happiness and sadness. That's what I loved about it. Hattie was very confident, brave, and caring. Adam, Hattie's uncle, was so generous and so sweet, but sometimes he could get very mad. Ann M. Martin must also be caring and nice, and I think she must have had an inspiration to write the story. This story reminds me of being scared of my uncle and not really knowing who he was, but when I got to know him, he was so much fun and I loved him. The ending of A Corner of the Universe reminded me of something sad that happened to my uncle.
People should definitely read this book, because once you read it, you will fall in love with it and it is a really sad, but happy book!! I would recommend people from 6th grade to 8th grade to read this book, because little kids would not understand this book, and it needs a mature reader.