The Cat in the Hat
Written by Dr. Seuss
Illustrated by Dr. Seuss
Reviewed by Walker M. (age 10)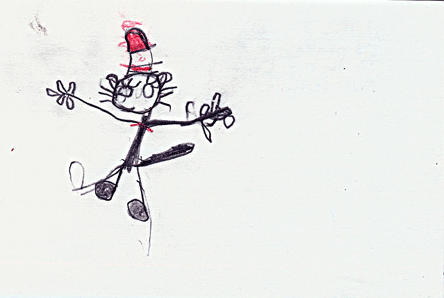 This book was about a cat who does tricks. He takes the fish in the bowl and carries it into the living room. He has the boy and girl meet his friends Thing 1 and Thing 2. They fly kites in the house, and everything falls off of the walls. Their mom comes home, and the cat in the hat grabs a car and the car cleans everything up.
I really liked this story because it's fun to read. I liked the Cat in the Hat the best because I liked his tricks. I liked the pictures in the book. My favorite was where he picks everything up and where he lifts up his hat and the fish goes in the bowl.
I recommend this book because it's funny! I think that all kids would like this book.