Arthur's Teacher Trouble
Written by Marc Brown
Illustrated by Marc Brown
Reviewed by Justin C. (age 8) & Jason W. (age 8)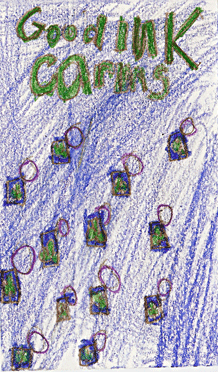 Arthur gets a new teacher named Mr. Ratburn. His teacher gives him homework on the first day of school. They have a spelling test with 100 words, so Arthur and the Brain get to go to a Spellathon because the get all the words right. Arthur ends up winning the Spellathon because he spells the word PREPARATION correctly.
We like when Mr. Ratburn says that next year he'll be teaching kindergarten because D.W. is surprised. D.W. is our favorite character because she does funny things in the audience at the Spellathon. The story relates to our lives because we have to go to school just like Arthur does. The pictures in this story help you to know who is on stage during the Spellathon.
We think others should read this story because it is funny and even the smartest person in class gets a word wrong.