Ready Freddy Super Secret Valentine
Written by Abby Klein
Illustrated by John McKinley
Reviewed by Andy B. (age 8)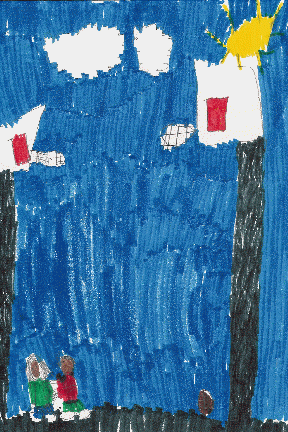 In this book there was a bully named Max. He was chasing a girl named Chloe around the playground. Max pushed Chloe onto the pavement. She got a big scrape on her knee. Freddy was glad that Max was not chasing him. Then recess ended and it was almost Valentine's Day. Freddy wanted to make a super secret Valentine for his best friend Jesse. After school he had to sneak supplies up to his room. His sister made a deal with him not to tell his mom or dad about the super secret Valentine. He gave the super secret Valentine to Jesse.
My favorite part of the book was when they had breakfast because they were heart shaped waffles. Their mom gave them stuffed animals. I liked that part because it sounded yummy.
I liked the character Freddy because he has good adventures and he worries a lot.
It is like other Ready Freddy books because he is always worrying about something. He is worrying in this book so it makes it like the other books.
I recommend this book for other kids my age because it's not too hard. It's perfect to read for my age. It has a good character and somebody always finds out what Freddy's doing and he never gets into trouble.