Rolling Rose
Written by James Stevenson
Illustrated by James Stevenson
Reviewed by Meg L. (age 5)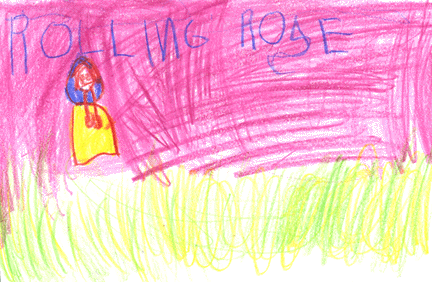 This book is about a rolling baby named Rose who rolls out the door in her "Rosemobile".
I liked this book because it is about babies and because it has so many pages in it. My favorite part is when there are "85 babies in Rose's parade"! It reminds me of other baby books I've read. I felt good when I read it because I like it so much. I even named one of my dolls Rose after I saw it the first time when I was three. I like the pictures in the book because they look real. The lesson I learned is to always come back to your family.
If you like babies you will love this book!
(This review was dicated to an adult.)