Grandma's Button Box
Written by Linda Aber
Reviewed by Alexis & Haley (age 7)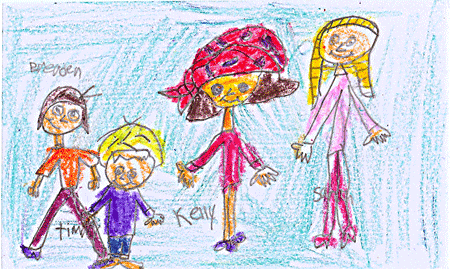 This book is about a girl named Kelly who wanted to play with buttons because she had nothing to do. It turned into a disaster! She lost some of the buttons, but her cousins helped her find them.
My favorite part of the book was when Grandma came home and told them that the buttons weren't sorted. Kelly and her cousins help Grandma find buttons for her jacket. Kelly is my favorite character because she had to go through a lot of stuff for the buttons.
I recommend this book to preschoolers, because I think they will like buttons. It is a funny story to read and you will feel bad for Kelly and all the troubles she has.