April
Written by Brade Robyn
Reviewed by Michelle C. (age 10)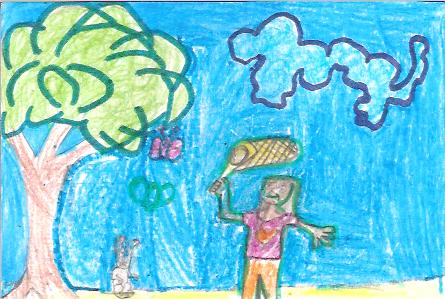 This book is about Spring in the month of April. They have Easter egg hunts. In the eggs there is chocolate. Some places have flowers blooming and trees growing. In Spring, Baseball season starts. Many people sing songs.
I like this book because it's about nature. If you like nature you should read this book. If you want to know more about the month of April, get this book. It talks about Spring in April.
This book reminds me of the book Nature on Earth. It talks about plants that grow in April. It reminds me of Easter because, Easter is my favorite holiday. I like to hunting for Easter eggs and save them to get a surprice treat every time I get one.