Arthur and His Sister
Written by Marc Brown
Illustrated by Marc Brown
Reviewed by Andrea S. (age 11)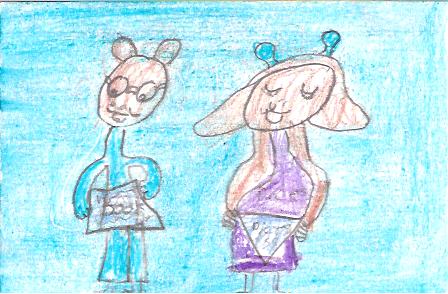 This book is about Arthur. He likes to read. One day, Arthur was reading to his sister D.W. She told Arthur that she didn't know how to read. But instead of teaching her, he took her to the park. When they returned from the park, Arthur told his sister that if reads ten words, he will buy her ice cream. She tried to read and did good so Arthur got her some ice cream.
Read this book to find out if D. W. can really read and find out what words can she really read. Find out if she is reading or if she is playing a trick on Arthur. Read the story and you will find out.
This story reminds me about when some one reads to me or when I read to someone. It is a good story to read to your younger brothers or sisters because it is very easy to understand it. It is also a good story to practice reading better becuse the vocabulary is simple and easy to pronounce. You can also read all of the other books about Arthur and D.W. You will like them all because they are all easy to read and get you started on chpter books.