Bugs
Written by David Green Burg
Reviewed by Armani B. (age 9)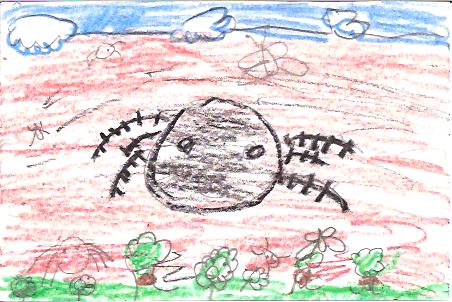 Bugs is a funny book by David Greenburg. It is funny because it has people riding on spiders and jumping on spider webs as a jump house. The book Bugs shows things that you will never see a bug do in the real world. This book includes different types of bug. Read the book to find out more about bugs. Reading this book you will see how funny bugs can be.
If you like to laugh and read silly things this is the book for you. Read this book also if you are afraid of bugs. It will help you to not be afraid of bugs any more. Read all the other books by David Greenburg and you will like how funny his books are.
I specially like this book because I bought it autographed from the author, David Greenburg, when he came to my school. He is a VERY comic author. This book reminds me about the book titled There was an Old Lady Who Swallowed a Fly! Both of these books are about people having fun with bugs. Bugs is a funny book for readers of all ages. It is easy to read and fun! It makes me laugh just to think about me riding on a black widow. After you read these books, you will not be scared of bugs.