Bionicle Tale of the Toa
Written by Cathy Hapka
Reviewed by Dashiell V-T (age 9)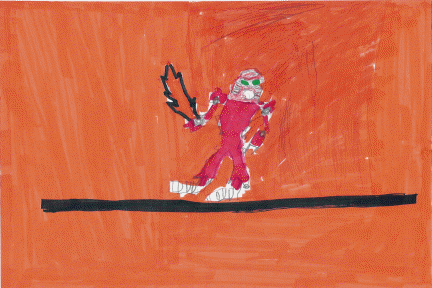 Bionicles Tale of the Toa is about bionicle (robotic creatures) called Toa. They're going on a mission to save Matanui the Great Spirit and protect him from harm.
The Toa have to battle creatures and accomplish these hard tasks. The main characters are six Toa. Their names are Tahu, Onua, Gali, Lewa, Kopaka and Pohato. Read the book to find out if they save Matanui.
My favorite character is Tahu. He is smart and brave, but he is a little self-centered. The other Toa are trying their best too.
My favorite part in the book is the beginning when they talk about the Great Spirit. I like this part because it got me hooked and I wanted to keep reading.
I like the book because it has good detail and description. I like the cover illustration. It shows a cool bionicle.
I recommend the book to 1st-5th grade boys. They would like it because it has action and adventure. Kids who like building Bionicles would like reading this book.