Fairy Topia
Written by Tisha Hamilton
Illustrated by Bethany Dixon
Reviewed by Markela T. (age 8)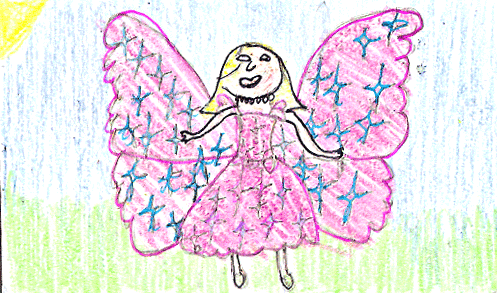 Laverna kidnaps the seven guardians and tries to get their necklaces. Next Elina and Dahlia the Dryad go searching for the seven guardians. When Elina goes into Laverna's lair she saves the seven guardians. Finally she breaks the crystal and Laverna disappears. For saving Fairytopia Elina is a hero and gets her wings.
My favorite part is when Elina gets her wings because they were from the Enchantress for being a hero. My favorite character is the Enchantress because she has special powers and she's nice to Elina. This story relates to my life because Elina is a fast runner and is sometimes teased for being different like me. This story has pictures and they do help tell the story.
I think that people should read this because it has a happy ending and it will make them wish that there were fairies.