Who's in Love With Arthur?
Written by Marc Brown
Illustrated by Marc Brown
Reviewed by Steven M. (age 8)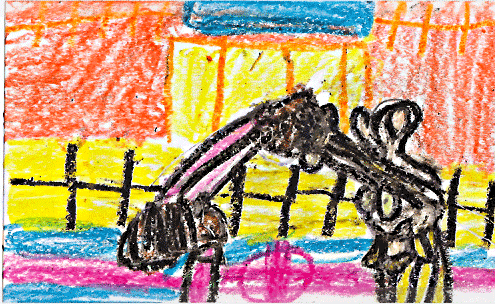 This story is about Arthur, Francine, Binky, and their friends. Binky mistakenly thought that Arthur and Francine were in love because of how Francine treated Arthur. She got him a cowboy hat, she gave him a baseball glove, and she paid extra attention to him. Binky spread the news to the Brain and his friends. Everbody was shocked. The truth finally came out when Francine and Arthur touched hands at the dance and she said, "I'm not in love with you."
My favorite part is when Binky spreads the news because he really doesn't know all the facts. My least favorite character is Francine because she isn't very funny. This story relates to my life because things aren't always what they seem. I like the pictures because they help tell the story.
I think you should read this story because it teaches you a lesson to find out the truth before you say it and because it is entertaining.