Fairies Forever
Written by Phidal Publishing Inc.
Reviewed by Carla S. (age 7)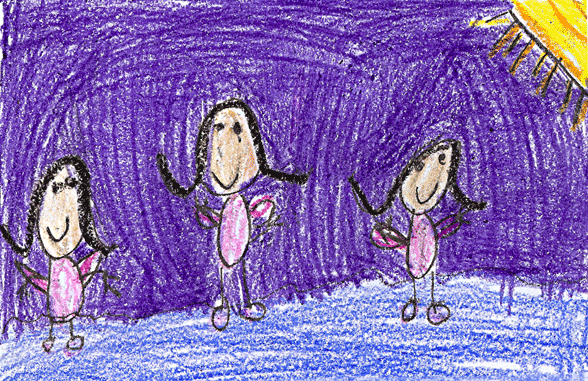 At the beginning of Fairies Forever, one friend named Pinky brings a treat for her friends to eat. Then it begins to snow and snow. The fairies like snow and the friends begin to cheer. Finally the fairies get to go to an animal show.
I like this book because it talks about seasons and I like all of the four seasons. My favorite season is winter because snow falls from the sky. My favorite part was when it snowed because I like to play in the snow. This book reminds me of when I went to the snow and made a snowman.
I think people should read this book because a book about seasons is important. If it is raining and you are wearing shorts and you have not seen what the weather is like today, you will be cold.