The School Story
Written by Andrew Clements
Reviewed by Susan S. (age 11)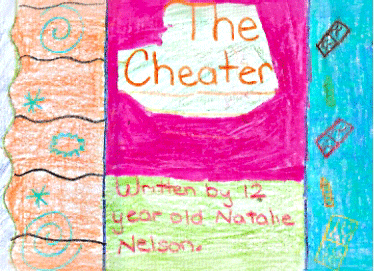 Did you ever wish to get a book published? Well, in this fantastic story the brilliant main character, Natalie, does. Natalie's best friend, Zoe, convinces her that her book is good enough to get published. Zoe becomes Natalie's agent and goes through many troubles to get her friend's novel reviewed, edited and published secretly. Not only does Zoe give Natalie a pen name, but she even sets up an office for them to work. Along the way, Zoe gets her smart writing teacher involved. Is it possible for this 12-year old girl to accomplish this great task?
This book is a page turner that you will truly enjoy. You will love this book from the start to end because of its extraordinary suspense. The School Story describes the hardships the characters go through in great detail. You'll have the same question running through your head throughout the story: "Will Natalie get her book published"? At the end of each chapter the author creates a cliffhanger that will make you want to read on.
I would recommend this book to people ages 10 and up. I have read several books by Andrew Clements, and The School Story was my favorite.