The Baby Sitters Club Kristy and the Baby Parade
Written by Ann M. Martin
Reviewed by Sarah H. (age 10)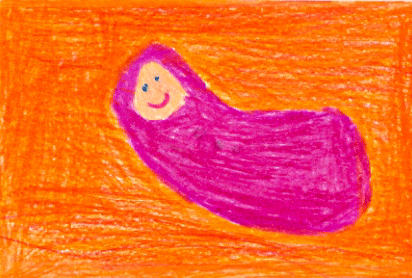 "Calling all babies!" It's time for the Stoneybrook Baby Parade! Can you imagine running a whole float loaded with babies! That's exactly what the Baby-sitters Club is doing. The club is a group of girls who have meetings three times a week. They mostly just talk, snack, and answer the phone to get baby-sitting jobs. All seven members are helping out with the float. Will they be able to handle what's waiting for them?
The best part of the book is when they are all working on the float, but things don't go the way they expected. Claudia reminded me of my older sister because she's thirteen-years-old, baby-sits, loves junk food, and is very creative. The girls all learned to work together as a team instead of working alone. It was a good lesson in communication. The book reminded me of my life because my friends and I can fight, but in the end everything works out.
I recommend this book to 10-year-old girls.