Trials of Death: Cirque Du Freak: Saga of Darren Shan
Written by Darren Shan
Reviewed by Liz L. (age 12)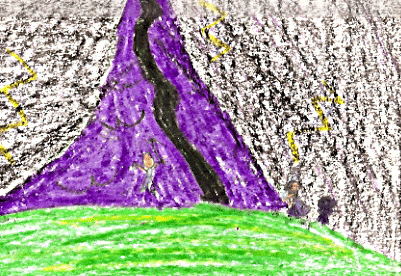 Could you imagine a life where you are judged on five very deadly trials that could end your life? That is, if you aren't already dead from traveling up Vampire Mountain. Fourteen year old Darren Shan is to be judged in those trials. Something that will help him is that he's a vampire. Is Darren going to survive or perish in the water, terrified? Which option will he choose?
I thought this book was a thriller. It kept me on the edge of my seat especially when Darren was trying to swim while the water was filling up the room. My favorite part was Darren's struggle getting to Vampire Mountain because it was scary and I enjoy reading scary stories. I liked the chapter illustrations because they look really strange. For instance, in one of the pictures a boy looked like he was trying to pull off his skin. This book is the 5th book of the Cirque du Freak series and even though I enjoyed this book, I liked the first book in the series a little better.
I recommend this book to people who like to read scary books. If you like scary books and is 9 years or older, you will enjoy this book.