Gifts from the Sea
Written by Natalie Kinsey-Warnock
Reviewed by Nicole J. (age 12)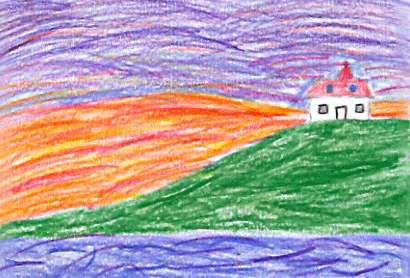 What would you do if you were living on an island taking care of a lighthouse? Growing up during the 1800's on a little vacant island off the coast of Maine isn't the easiest way for 12-year-old Quila to live her life, especially having only her father. The lighthouse is their home and that's the one object that sits on the island. Quila's father tends to the lighthouse during the night and during storms. Storms come through often and when boats crash, Quila's father takes out his little boat to save people. One day Quila and her father find a baby in between two mattresses. When someone comes to the island to see about a boat crash, everyone realizes something unexpected that changes all their lives forever. Read this book to find out the turn that her life takes.
I really enjoyed this book because it always had you wondering what would happen next. You would get past one cliffhanger and there would be another one 5 pages later. I also enjoyed it because it was based on living life on an island. Much of it had to do with oceans. Since I'm around oceans a lot during the summer, I could relate to the dangers of living there. Some books drag out and bore you, but this book was descriptive without dragging paragraphs on forever, and I thought that was good. I thought Quila was a good role model and set an example for other children to follow. She had courage and was kind to her family.
I recommend this book for anyone from fourth to sixth grade.