Fever 1793
Written by Laurie Halse Anderson
Reviewed by Elizabeth H. (age 10)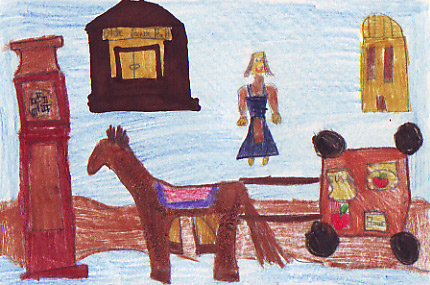 "Matilda, hurry. A funeral is being held at the hill for Polly. And please try to comfort her poor mother." Matilda Cook is like many other 14-year olds. She is always reminding her mother that she can take care of herself. Little does she know that this time will come sooner than later. In the Summer of 1793, when yellow fever strikes, Philadelphia grows smaller each day. When fever takes her mother and grandfather everything changes. Matilda soon learns how to be a survivor.
I like this book because it is historical. I love history and it was fun to read about a girl in the late 1700's. I also enjoyed Fever 1793 because even though Matilda lives in the 1700's, kids today can relate to her feelings about growing up and gaining independence. I connected with this book because the main character reminds me of my sister. Both Matilda and my sister are spontaneous and never listen. Fever 1793 is very suspenseful. You never know who is going to survive.
I recommend this book to anyone around the age of 10 who enjoys historical fiction. Fever 1793 is also a good book for anyone who enjoys being scared!