So B It
Written by Sarah Weeks
Reviewed by Frankie R. (age 11)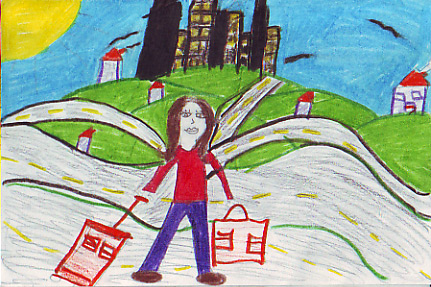 Can you imagine having a mother who can't function normally, who can't tell you how much she loves you or tell you who your father is? Heidi can. She lives like this every day. With her limited vocabulary, Heidi's mentally disabled mom repeats a strange word - "soof". Heidi doesn't understand what's happening but decides to search and investigate. She sets out on a cross country journey to put the pieces of her life's puzzle together. Unfortunately she discovers that the truth she is looking for isn't at all what she wants to hear. Will everything come together or will the mystery be taken to her mother's grave?
Wow! This book left me with a warm heart and a tingling spine. I enjoyed this book because it made me be very thankful for the life I have. The author made the characters seem so real that you felt exactly how they were feeling. Especially by the end, it seemed like Heidi was a whole new person because her happiness began to turn into misery. This book is nothing like I've ever read. It was so deep and meaningful. It gave me much to think about.
I would recommend this book to anyone grade 5 and up. This is an exciting, thrilling novel that will keep you glued to the book from start to finish.