Wayside School Gets A Little Stranger
Written by Louis Sachar
Reviewed by Amber S. (age 12)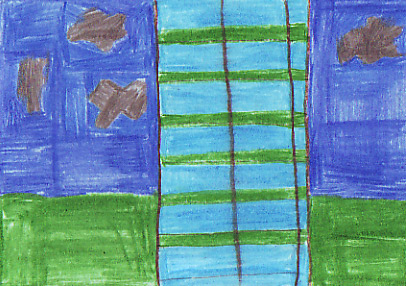 Can you imagine being in a school that is 30 stories high, but with no 19th floor? There is a teacher named Mrs. Jewls who is going to have a baby. Because of this, the kids have to go through many different substitute teachers. Some are somewhat nice and others are horrid. One of the teachers is trying to make the kids not be friends. The kids have to find a way to deal with the substitutes. Will they make it?
My favorite part was when Dr. Pickle helped people to stop them from smoking or with other problems. My favorite character was Dr. Pickle because he liked to play tricks. When I read this book, it made me feel happy and I wanted to keep reading it. I was wondering if Mrs. Jewls would come back. I thought it was a great book because it was suspenseful and a mystery.
I would recommend this book to fourth through sixth-graders.